2021 marked the launch of the Restoration III server and we're reflecting on both our wins and our misses, with pride and gratitude for what our community has become, and with excitement for entering a new year that holds so much opportunity to continue our mission of reviving the best game in the world with the best mix of content and features it deserved.
Looking Back

​

From

celebrities in the Star Wars community

to everyday fans—we managed to capture the magic of the original game with over 5,000 unique accounts created in the first month of launch just seven months ago—an amount that far exceeded the wildest dreams of our small team. As we conclude 2021, we're bigger than ever with more than 11,000 accounts and a dedicated team more than double its original size (but we're still growing and need your help, so if you have time to volunteer, consider

joining us

!).

Our launch brought with it quite a few learning curves. As a literal token of our gratitude for those that stuck around to help us work through the kinks, we created the

Galactic Fortitude System

, which has provided both useful and novelty items to hundreds of deserving players. We also invested heavily in upgrading both our

physical infrastructure

and the game engine, which has reduced latency and increased performance, ultimately resulting in faster loading times and less ping for many players.

A new, shorter domain and completely redesigned website with all-in-one integration of community services for

getting support

,

tracking known bugs

, and

sharing knowledge

, as well as a much more user-friendly overall experience, has increased website traffic, browsing time, and utilization for the community. The introduction and enforcement of new Community Standards also helped ensure our community was safe, active, and fun for all.

We've announced bold steps towards addressing long known problems of the game including

housing availability

,

multiple account abuse

,

financial transparency

, and

unattended gameplay

while continuing to patch against existing bugs (including in one of the

largest updates, ever

) and introducing new content like quest series to

unlock a third character slot

and for

weapon re-de-construction

.

And the players have really been hitting the game hard: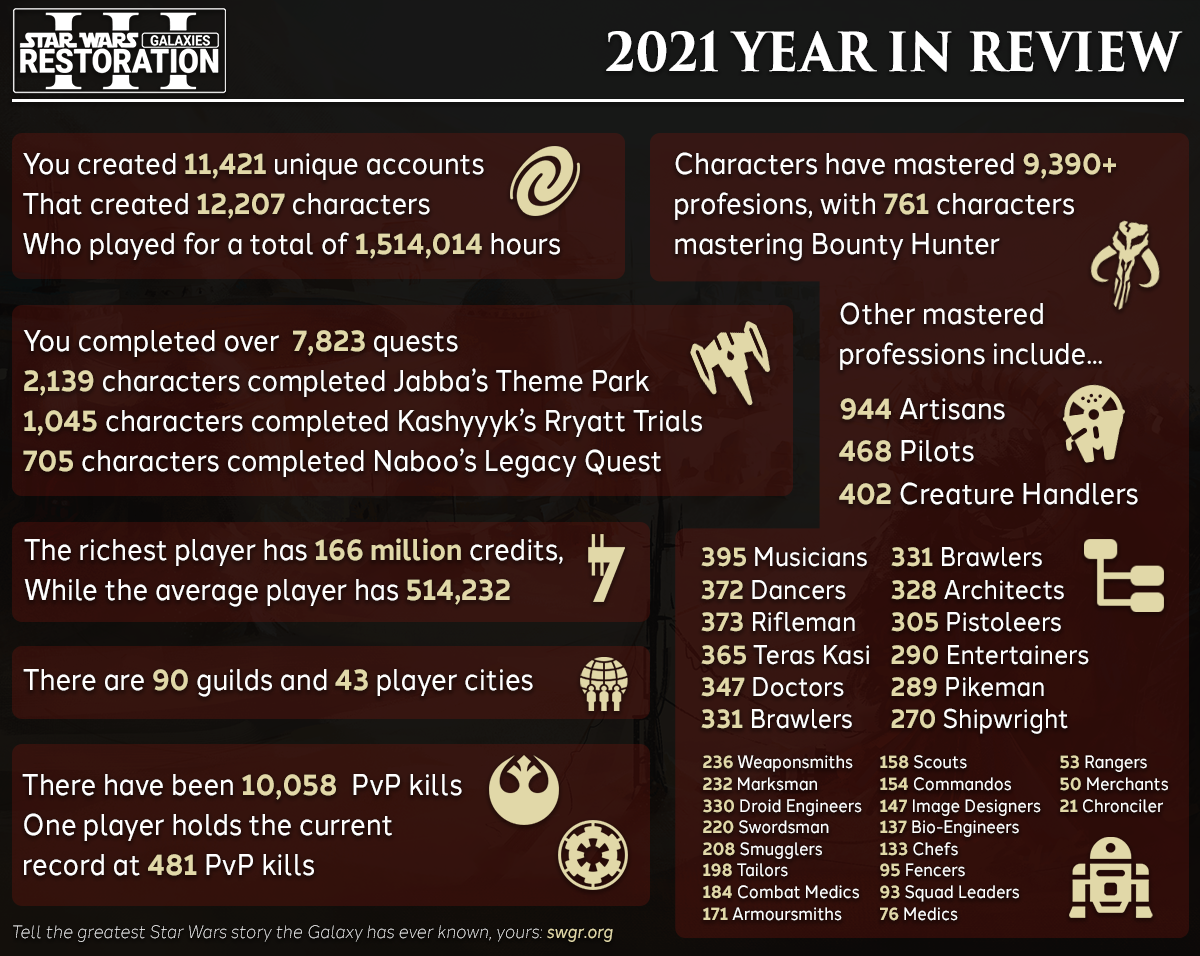 But with all of that said, we've still got work to do, which brings us to…
Looking Forward

​

If you're an active player, you know we've got more bugs to work through before we're ready to release our long-awaited 1.0, but we're pleased to share progress is moving quickly and we will have more announcements coming soon. We are always working on fixing bugs and improving the user experience, and look forward to welcoming the inaugural

Galactic Senate

to help us prioritize what the community is most in need of, inspired by feedback shared on

PlayerVoice

and in our

Discord

.

With all of that said, we are pleased to share

an in-depth Project Roadmap

with you, that details our future plans at a high level, a summary of which you can also find below.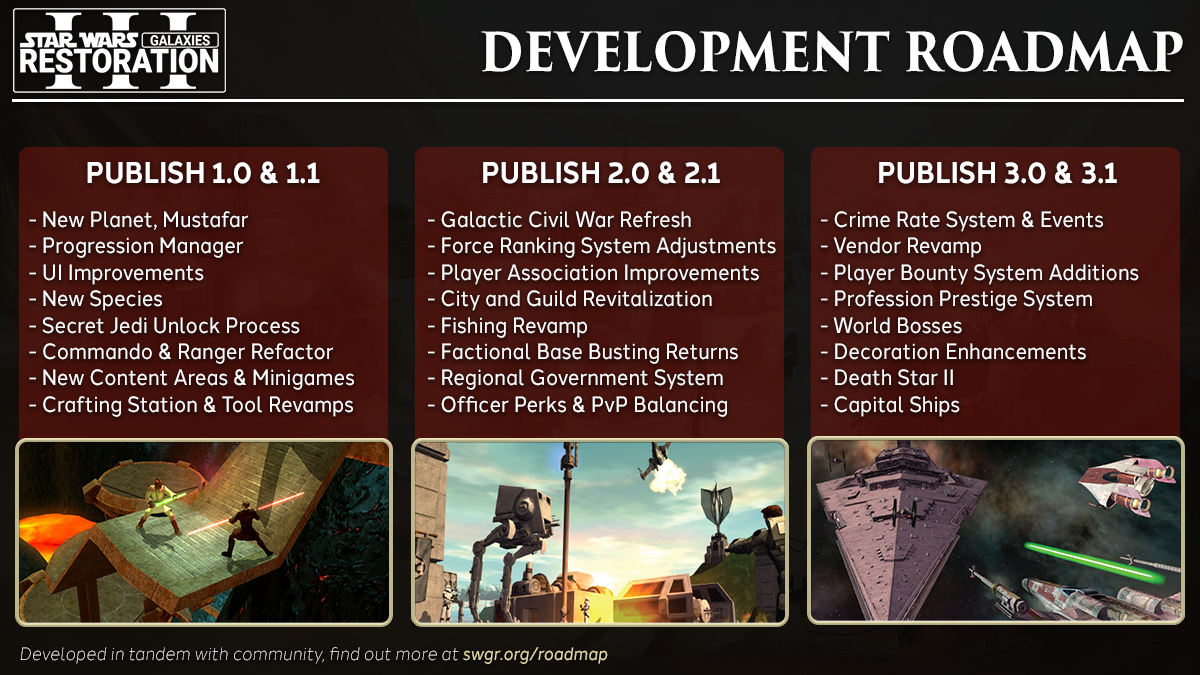 There's a lot more work to do and we are hitting the ground running. We are inspired every day by the community we have that is growing by the minute and can't wait to get to the next stage of our project. Thank you for your continued support and May The Force Be With You!